11.20.19
Leader McConnell Meets with Secretary of Energy Nominee Dan Brouillette
As Majority Leader, McConnell advocates for Kentucky priorities with the Trump Administration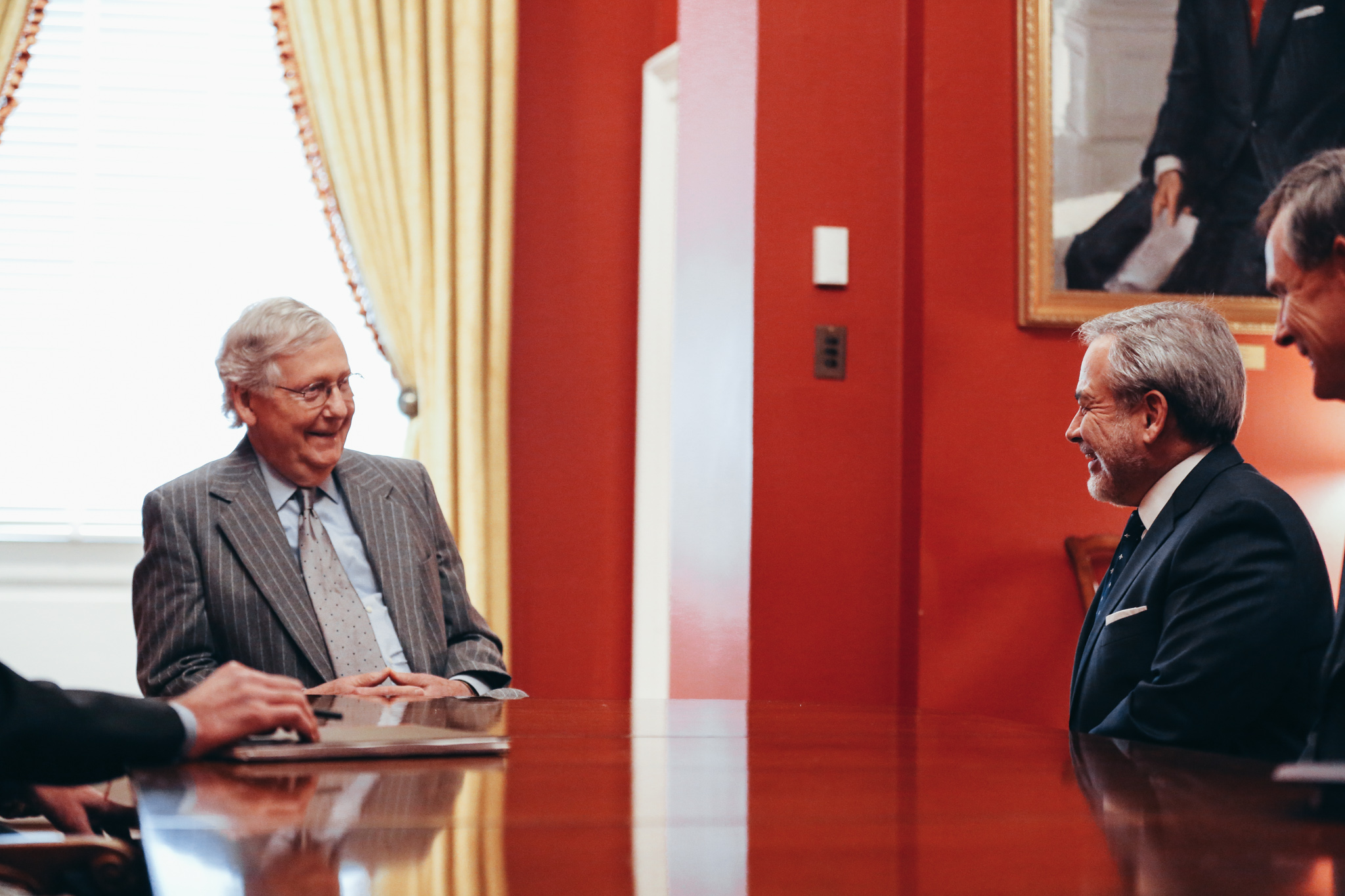 Majority Leader McConnell welcomes to his office in the U.S. Capitol the president's nominee for Secretary of Energy. Photo download HERE.
WASHINGTON, D.C. – U.S. Senate Majority Leader Mitch McConnell (R-KY) released the following statement after today's meeting with the president's nominee for Secretary of Energy, Dan Brouillette:
"I was glad to meet today with Deputy Secretary Brouillette to discuss his nomination to lead the Department of Energy, the administration's ongoing efforts to secure American energy dominance, and the work of Kentuckians to produce affordable domestic energy.
"In particular, we discussed future funding and support for the Paducah Gaseous Diffusion plant and Kentucky's important role in cutting-edge clean coal and carbon sequestration research.
"Deputy Secretary Brouillette is an accomplished professional, with an impressive record in public- and private-sector leadership. His work alongside Secretary Perry has helped to undo the damage of the Obama era and write a new chapter in American energy production and innovation.
"I look forward to the Senate's swift consideration of Deputy Secretary Brouillette's nomination to lead the men and women of the Department of Energy."
---
---
Next
Previous