10.24.19
Senate Confirms Justin Walker of Kentucky to be U.S. District Judge
'Mr. Walker has sharpened his legal skills at the highest levels, including premier clerkships with then-Judge Brett Kavanaugh and former Justice Anthony Kennedy…His thoughtful and deliberate approach fit the mold of a federal judge who - imagine this - will uphold the laws and the Constitution as they are actually written, not as he might wish them to be.'
WASHINGTON, D.C. – U.S. Senate Majority Leader Mitch McConnell (R-KY) delivered the following remarks today on the Senate floor prior to the Senate confirmation of Justin Walker of Louisville, Kentucky to serve on the United States District Court for the Western District of Kentucky: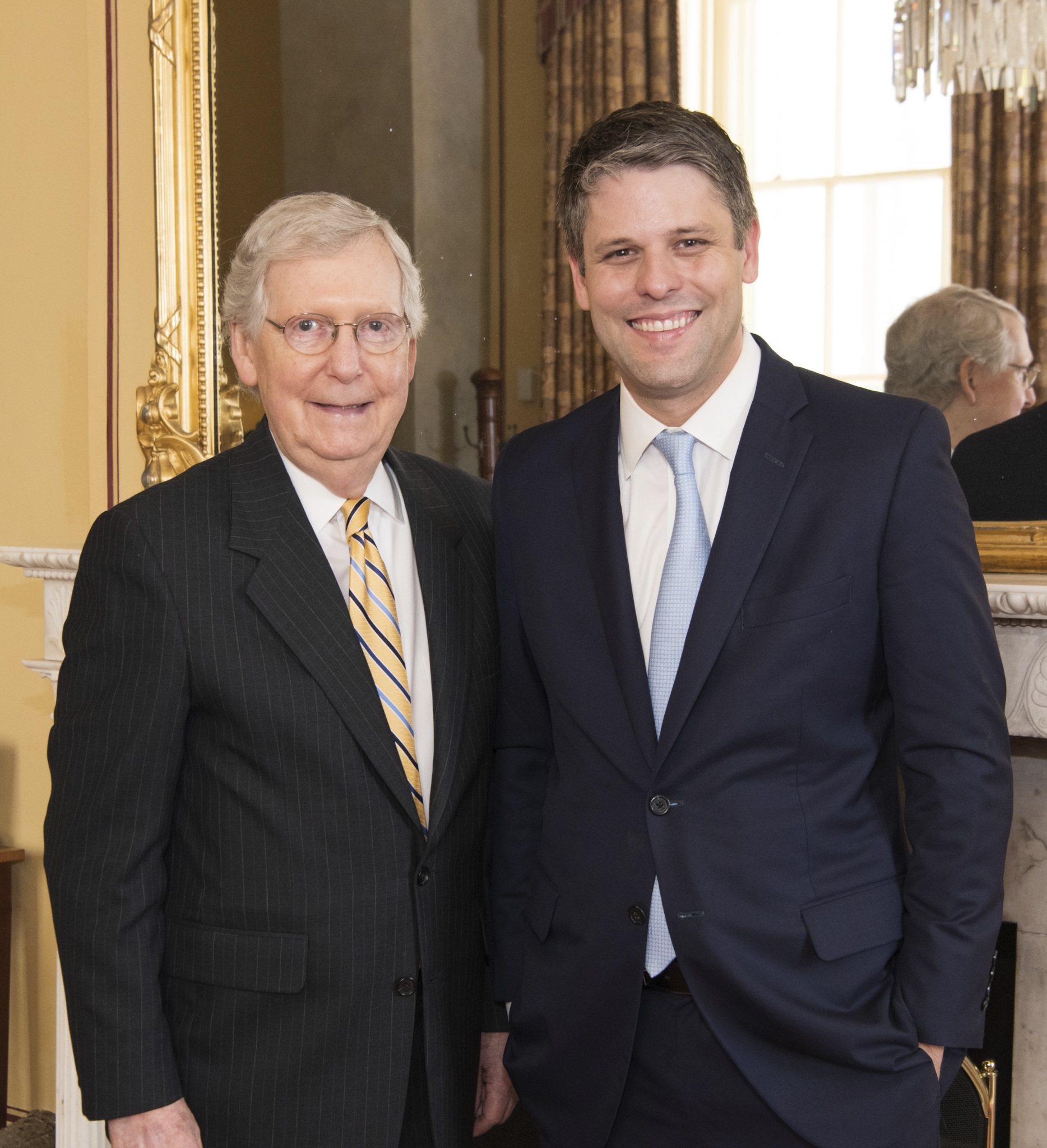 "The Senate will have the opportunity to confirm another brilliant nominee to the federal judiciary. In this case, I'm proud to say the new lifetime judge will be another fine Kentuckian.
"For those of us who know Justin Walker and have seen his work up close it's clear that President Trump made an outstanding choice to be a district judge for the Western District of Kentucky.
"Mr. Walker has sharpened his legal skills at the highest levels, including premier clerkships with then-Judge Brett Kavanaugh and former Justice Anthony Kennedy.
"As a prominent attorney and law professor, he's earned the respect of his peers in the legal world and of the community that he'll serve on the bench.
"For his students, Mr. Walker has been a mentor who helps push them to fulfill their potential in the classroom and throughout their legal careers.
"His thoughtful and deliberate approach fit the mold of a federal judge who – imagine this – will uphold the laws and the Constitution as they are actually written, not as he might wish them to be.
"So, I'm confident Mr. Walker will serve our Commonwealth and this country extremely well as a district judge. I look forward to voting to confirm him and I urge my colleagues to join me."
---
---
Next
Previous